Children's House: Reading and resting on the porch. Hubert Zernickow, Stuart Winston, Loretta McArdle.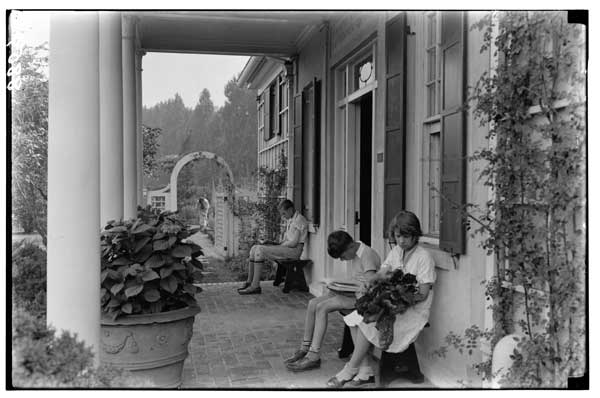 Three children sitting on porch of Children's Garden House.
Negative number

08859

Locality

BBG

Date

06/22/1935

BBG Location

Children's Garden

Photograph by

Louis Buhle
Return to search
All rights reserved. For image use permission, contact [email protected].