Group: Girls commercial H. S. presenting Aesculus Hippocastanum var. Baumannii to BBG, June 13, 1935. Dr. Gager accepting the gift on behalf of the BBG.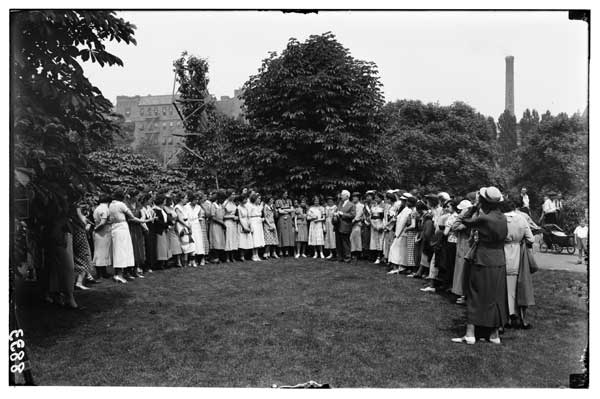 Group of students with Dr. Gager.
Negative number

08833

Locality

Date

06/13/1935

Photograph by

Louis Buhle
Return to search
All rights reserved. For image use permission, contact [email protected].