Children's Garden. Cleaning tools. (Note "Little man." used on spade). Left to right, Bernard Tauber, Adele Lulince, DeForest Billyou, Eleanor Diamond, William Schwind.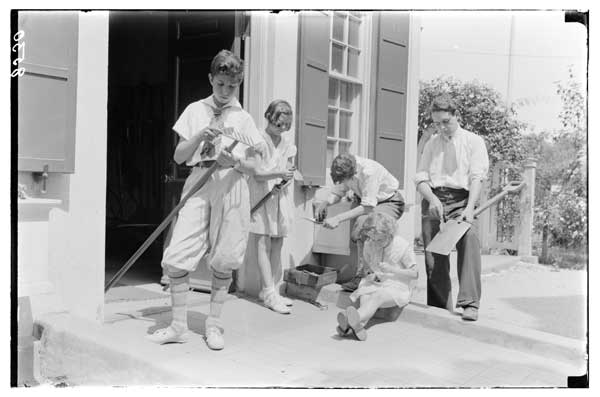 Five children cleaning gardening tools in front of side door of Children's Garden House.
Negative number

08530

Lantern slide number

05889.B3B

Locality

Chil. Gard., BBG

Date

06/xx/1933

BBG Location

Children's Garden

Photograph by

Louis Buhle
Return to search
All rights reserved. For image use permission, contact [email protected].