Children's Garden. Garden of Young Defenders League, P.S. 80 at work, 1932. (Miss Roberts, teacher)- Miss Jenkins in charge.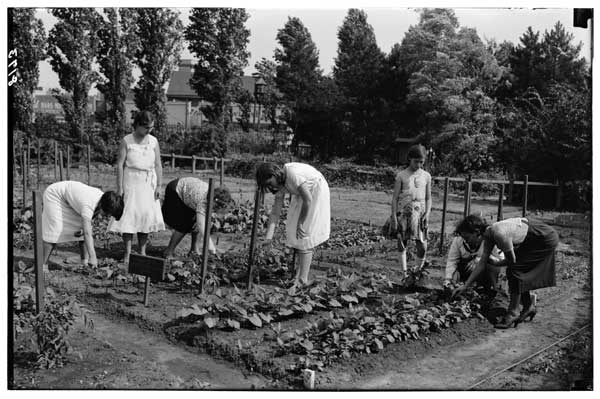 Group of girls working on their vegetable plot in the Children's Garden.
Negative number

08173

Locality

BBG

Date

06/18/1932

BBG Location

Children's Garden

Photograph by

Louis Buhle
Return to search
All rights reserved. For image use permission, contact [email protected].