Plaza, Laboratory. Facing south east from Boulder Hill. Cf. Neg. No. 9268.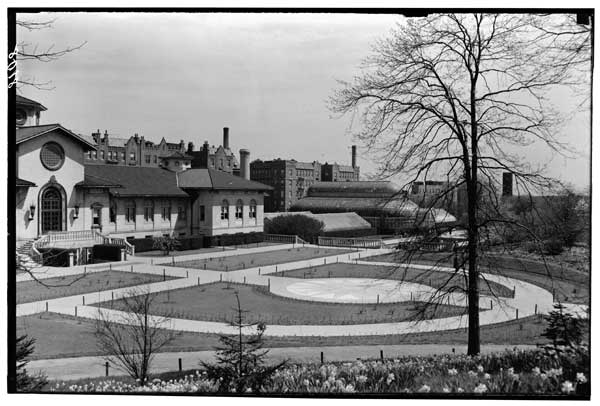 View of Lab. Bldg. (now Administration Bldg, greenhouses (now Palm House) and what will be Magnolia Plaza.
Negative number

08108

Lantern slide number

05908.A1

Locality

BBG

Date

04/29/1932

BBG Location

Magnolia Plaza

Photograph by

Louis Buhle
Return to search
All rights reserved. For image use permission, contact [email protected].