Children's Garden. Application of lime, Mr. Free in distance.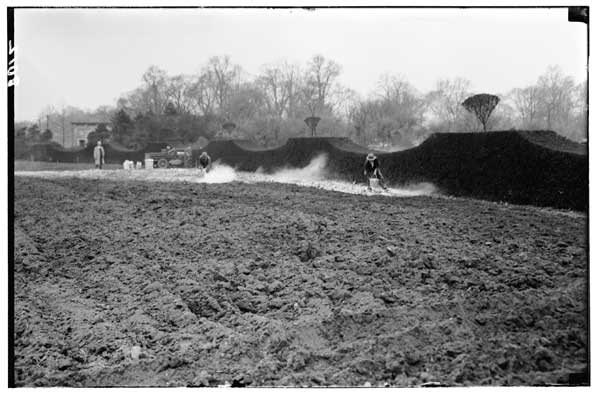 Two men applying lime in the Children's' Garden by hedges. Montague Free standing in background.
Negative number

08012

Lantern slide number

06026.B3c

Locality

BBG

Date

04/26/1932

BBG Location

Children's Garden

Photograph by

Louis Buhle
Return to search
All rights reserved. For image use permission, contact [email protected].