Prospect Heights Hospital Class of Nurses (June 1931) in Jap. Garden Tea House.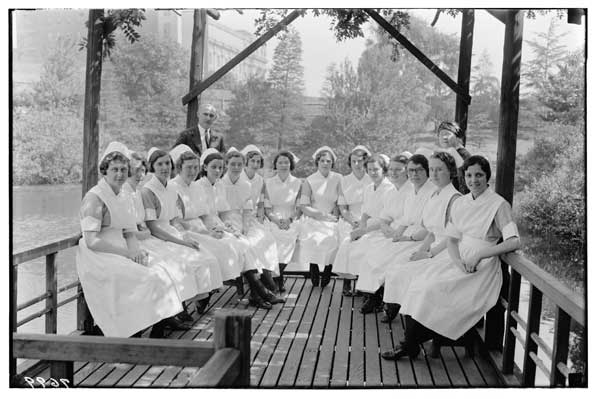 Student nurses in uniform sitting in Tea House in Japanese Garden.
Negative number

07699

Locality

BBG 1931

Date

xx/xx/xxxx

BBG Location

Japanese Hill-and-Pond Garden

Photograph by

Louis Buhle
Return to search
All rights reserved. For image use permission, contact [email protected].