Brassica. Jersey tru Kale (Tall). End of 2nd season of Giant Kale with R.C. Benedict for comparison - reach 8 ft.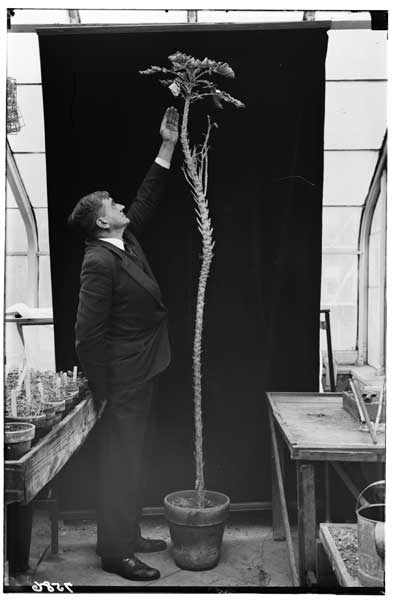 Benedict standing next to Giant Kale with arm stretched up to demonstrate size of plant.
Negative number

07586

Lantern slide number

05920

Locality

Date

xx/xx/xxxx

Photograph by

Louis Buhle
Return to search
All rights reserved. For image use permission, contact [email protected].