Children carrying vegetables (Crop of) going home. At the end of the morning.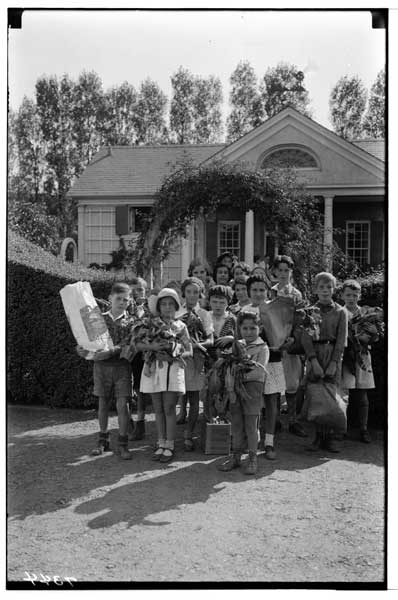 Group of children posing in front of Children's Garden arch holding harvested vegetables.
Negative number

07344

Lantern slide number

05917.B3B

Locality

Date

09/12/1931

BBG Location

Children's Garden

Photograph by

Louis Buhle
Return to search
All rights reserved. For image use permission, contact [email protected].