Children's Garden. First lesson in planting, 1930. Miss Jenkins in charge.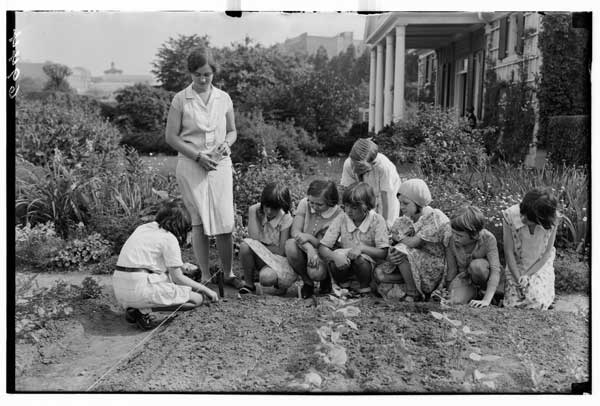 Seven girls and one boy with teacher learning how to plant in Children's Garden.
Negative number

06944

Lantern slide number

05463.B3B

Locality

Date

06/28/1930

BBG Location

Children's Garden

Photograph by

Louis Buhle
Return to search
All rights reserved. For image use permission, contact [email protected].