Rose Garden showing winter protection-bushes (H.T.s) hilled up w/earth, with manure in the trenches. Tops covered with hay and fir branches. Climbing roses in foreground covered with Sorghum stalks.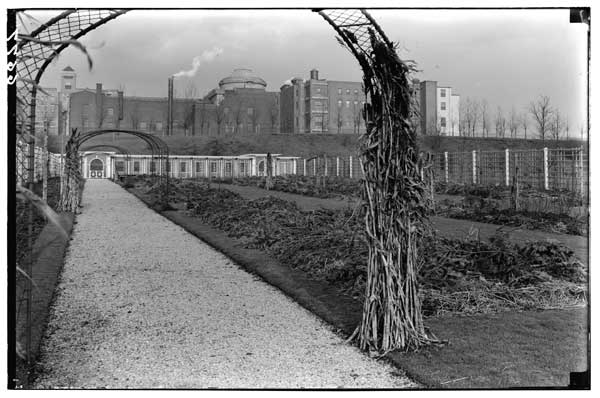 Negative number

06677

Lantern slide number

05895.A5

Locality

BBG

Date

01/02/1929

BBG Location

Cranford Rose Garden

Photograph by

Louis Buhle
Return to search
All rights reserved. For image use permission, contact [email protected].