Cherry Walk. Cherry Trees, flowering. West of Japanese Gdn. Hill.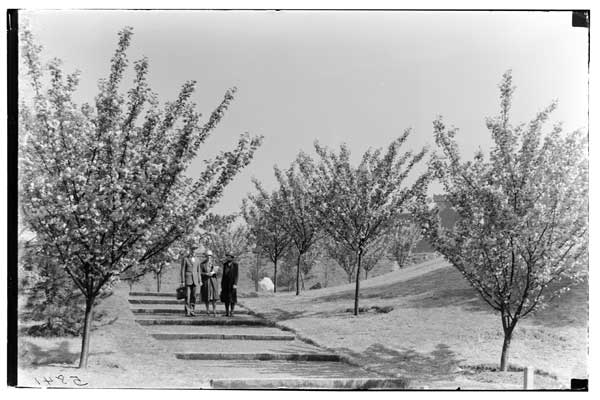 Two women and one man walking along Cherry Walk.
Negative number

05841

Lantern slide number

04538.A1

Locality

BBG

Date

05/04/1926

BBG Location

Cherry Esplanade

Photograph by

Louis Buhle
Return to search
All rights reserved. For image use permission, contact [email protected].