Exhibit. Children's Garden, 1925. Boy on wooden steps. Mammoth pumpkin on head.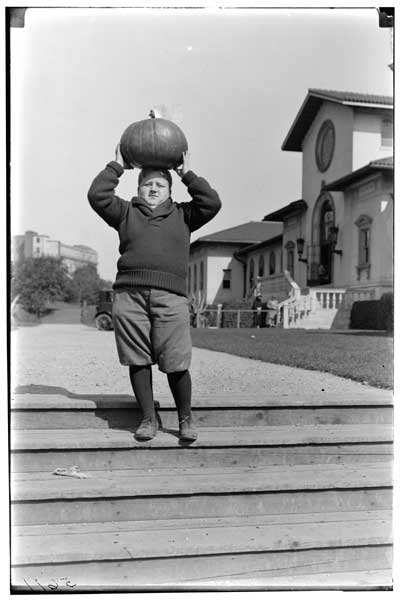 Boy standing on steps to Magnolia [Laboratory] Plaza with pumpkin balanced on his head.
Negative number

05611

Locality

Date

09/25/1925

BBG Location

Children's Garden

Photograph by

Louis Buhle
Return to search
All rights reserved. For image use permission, contact [email protected].