Biology class. College of City of NY, B'klyn division, Summer School.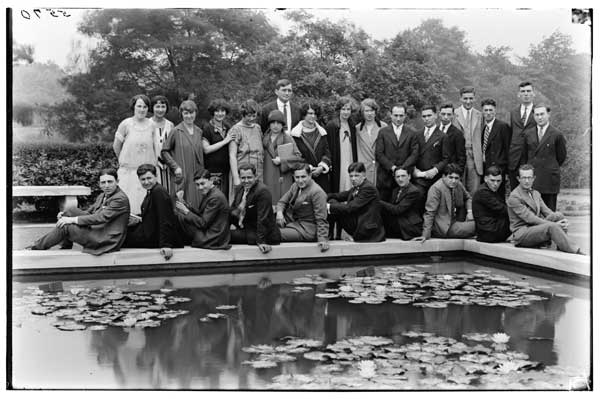 Group of 27 men and women (and professor) around Lily Pool.
Negative number

05570

Lantern slide number

04662.B1

Locality

Date

07/02/1925

BBG Location

Lily Pool Terrace

Photograph by

Louis Buhle
Return to search
All rights reserved. For image use permission, contact [email protected].