Japanese Garden. Three people in costume at temple gate.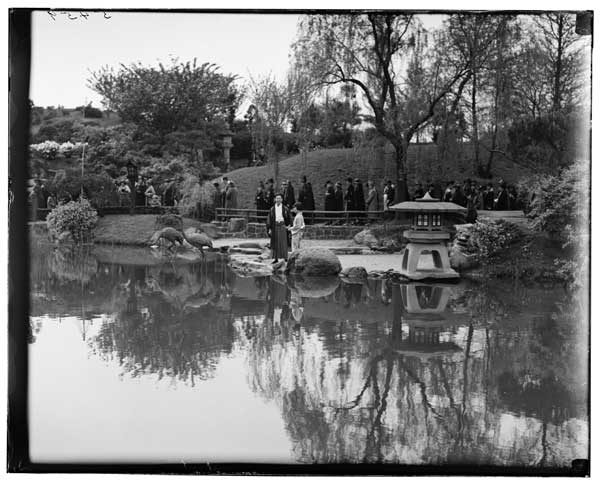 Japanese man and woman wearing traditional Japanese clothing while annual inspection tours Japanese Garden.
Negative number

05459

Locality

BBG

Date

05/12/1925

BBG Location

Japanese Hill-and-Pond Garden

Photograph by

Louis Buhle
Return to search
All rights reserved. For image use permission, contact [email protected].