Walk and Border. Children's Garden from Rose Arch, 1925. Maud Hickok and Robert Van Riper at work.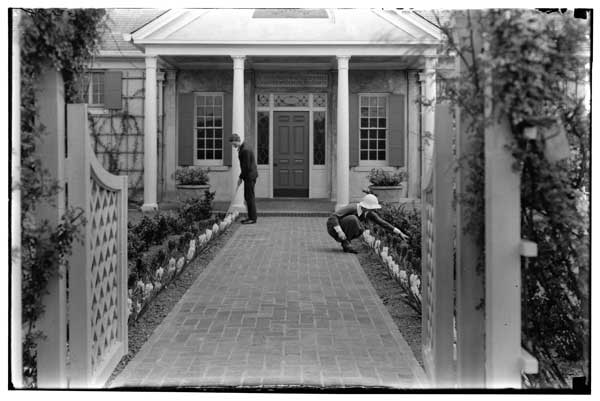 Hickok and Van Riper working on border leading to Children's Garden House.
Negative number

05388

Locality

BBG

Date

04/29/1925

BBG Location

Children's Garden

Photograph by

Louis Buhle
Return to search
All rights reserved. For image use permission, contact [email protected].