Children's Garden. Mrs. Glentworth Butler with group at flagpole, 1924.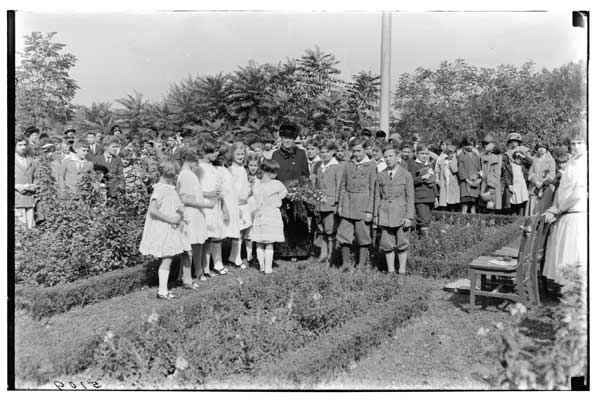 Group of boys and girls at flagpole in Children's Garden.
Negative number

05109

Lantern slide number

06777.B3B

Locality

Date

10/11/1924

BBG Location

Children's Garden

Photograph by

Louis Buhle
Return to search
All rights reserved. For image use permission, contact [email protected].