Plant Breeding and Genetics. Pisum Sativum. Pod types-left to right- G.R Pp R. P. Gl. Gr. PpPPGl. Y Pp R.P Gl (peach) gl. gr. Glgr. N. parch. Em. Parch Gl. Yell. Parch. S.O. (P32) Yell. 34.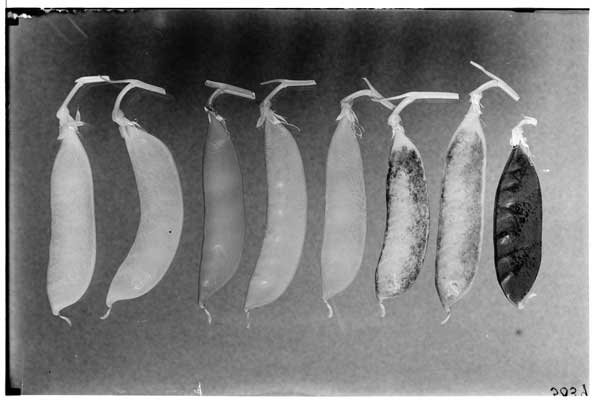 Eight assorted pea pods.
Negative number

05039

Locality

BBG Cultures, 1924

Date

05/15/1924

Photograph by

Louis Buhle
Return to search
All rights reserved. For image use permission, contact [email protected].