White Memorial, Alfred T. Mr. R. Fulton Cutting, making presentation speech at unveiling.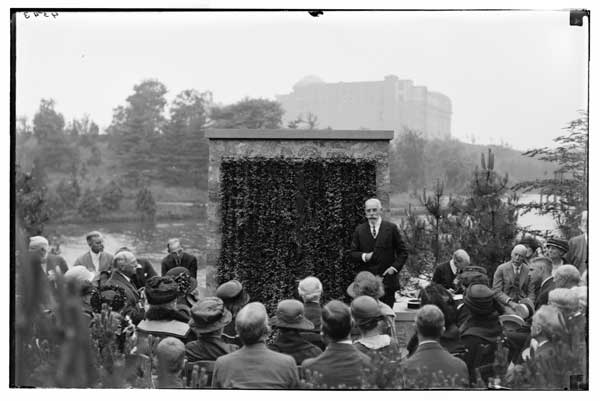 Cutting standing in front of covered memorial. Museum in background.
Negative number

04543

Locality

BBG south shore of lake.

Date

06/07/1923

Photograph by

Louis Buhle
Return to search
All rights reserved. For image use permission, contact [email protected].