Honeybees, swarm of, being hived by Frank Stoll, in his garden, B. B. G. 1922.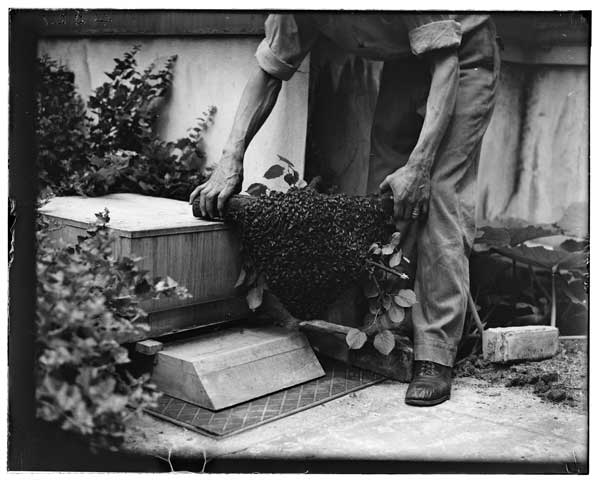 A swarm of bees being held by Stoll.
Negative number

04221

Lantern slide number

05592.D3

Locality

Stoll's garden, BBG

Date

06/22/1922

Photograph by

Louis Buhle
Return to search
All rights reserved. For image use permission, contact [email protected].