Ferns. Ready for shipment to Boston fern exhibit, 1921, when gold medal was won.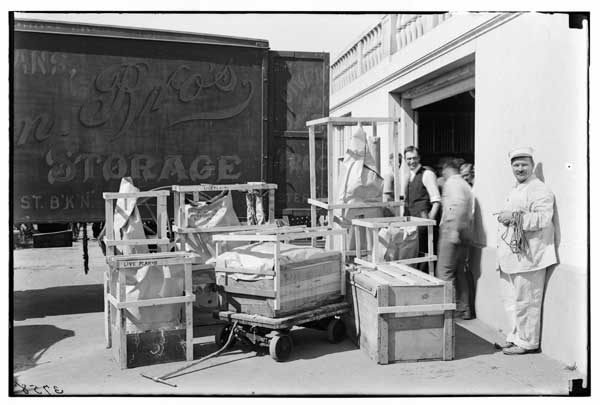 Ferns, crated, ready to be loaded onto trucks.
Negative number

03758

Lantern slide number

07337

Locality

BBG Basement Driveway.

Date

09/14/1921

Photograph by

Louis Buhle
Return to search
All rights reserved. For image use permission, contact [email protected].