Erasmus Hall High School. Class in applied botany- studying cold frame work with F. Stoll. Miss Mabel Young in charge.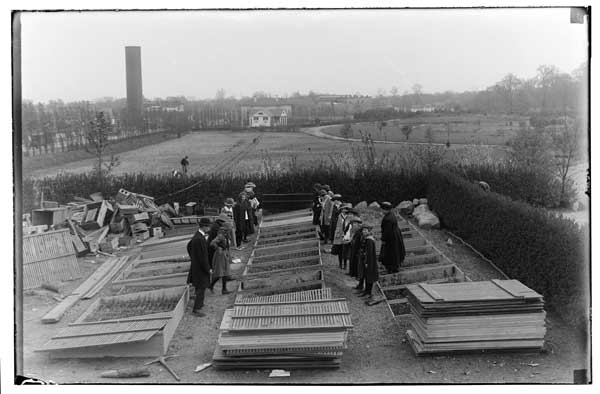 Group of students examining cold frames in Experimental garden area, north of Children's Garden. Children's Garden in background.
Negative number

03707

Locality

BBG

Date

04/xx/1921

Photograph by

Louis Buhle
Return to search
All rights reserved. For image use permission, contact [email protected].