Greenhouse work. Adolph Weiss with pot of sweet peas for Christmas.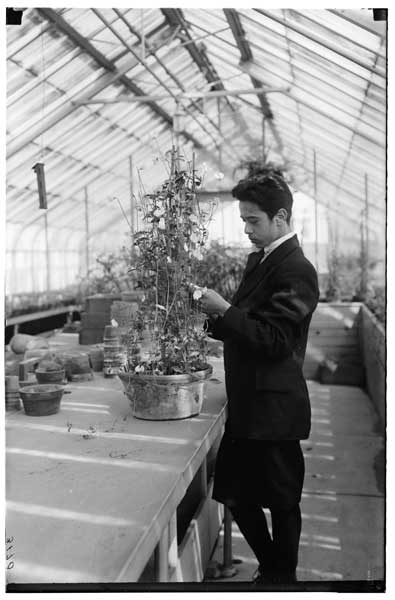 Weiss working at a table in green house with pot of sweet peas.
Negative number

03170

Lantern slide number

02489.B3F

Locality

BBG

Date

03/03/1919

Photograph by

Louis Buhle
Return to search
All rights reserved. For image use permission, contact [email protected].