Tree Study. Group of boy scouts with Mr.. Stoll under white oak.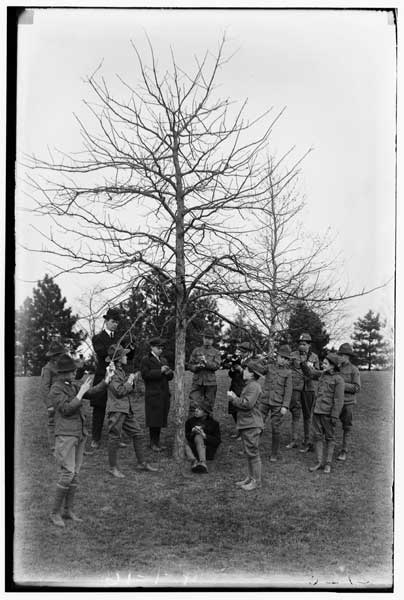 Stoll and boy scouts (in uniform) examine a white oak in winter state.
Negative number

02123

Lantern slide number

01811.B1

Locality

BBG

Date

04/01/1916

Photograph by

Louis Buhle
Return to search
All rights reserved. For image use permission, contact [email protected].