Greenhouse Class. Making Christmas presents.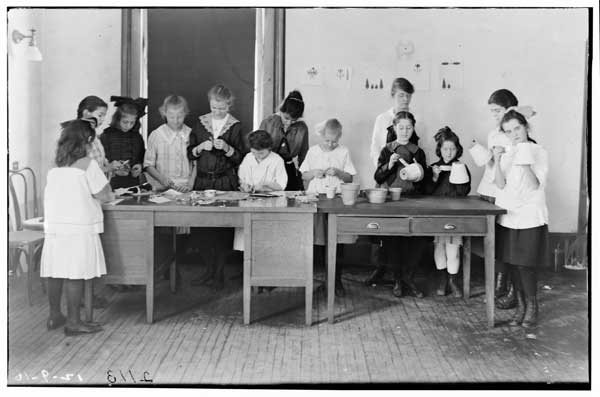 Group of children in classroom making crafts- including painting pots. "Student practice work with children. Miss Diehl and Miss Massarene"
Negative number

02113

Lantern slide number

01809

Locality

Date

12/09/1916

Photograph by

Louis Buhle
Return to search
All rights reserved. For image use permission, contact [email protected].