Laboratory Bldg. Laying cornerstone. Pres. A. Augustus Healy speaking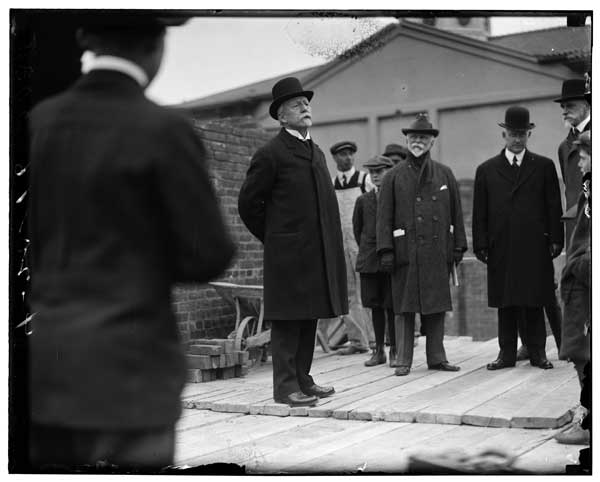 Healy speaks at cornerstone ceremony with Putnam, Gager, white and others in background.
Negative number

02035

Lantern slide number

07063.R1

Locality

B.B.G.

Date

04/20/1916

Photograph by

Louis Buhle
Return to search
All rights reserved. For image use permission, contact [email protected].