Ricinus communis Variation in fruit spike of castor oil bean (Dense + loose forms)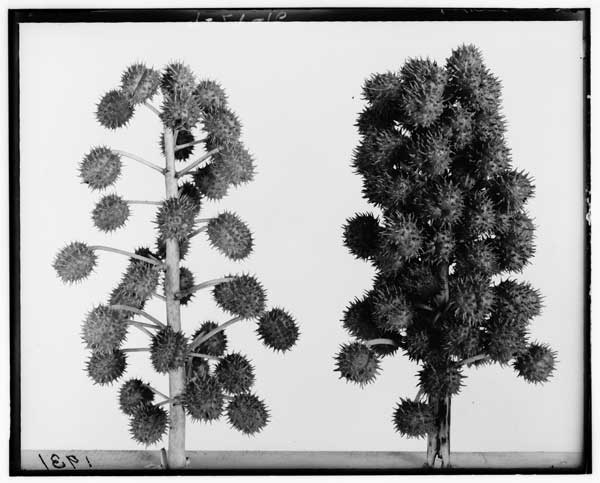 Close up of castor bean fruit spikes with white background.
Negative number

01931

Lantern slide number

02135.E3

Locality

BBG Exper. cultures

Date

10/03/1916

Photograph by

Louis Buhle
Return to search
All rights reserved. For image use permission, contact [email protected].