Smilax rotundifolia. Fruits and leaves.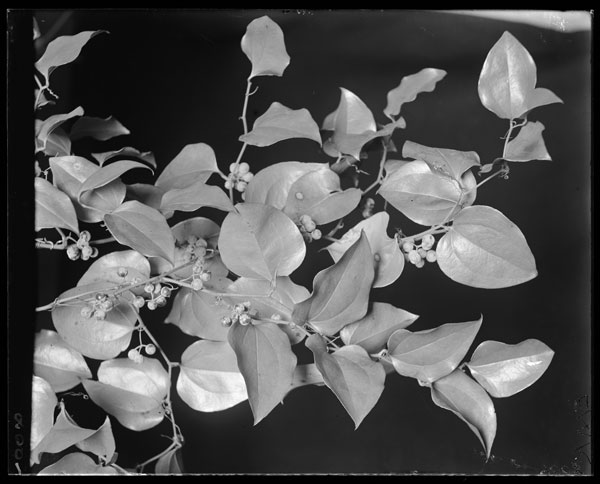 Negative number

01008

Lantern slide number

00762

Locality

Spring Valley, NY

Date

09/15/1912

Historical Name

Smilax rotundifolia

Current Name

Smilax rotundifolia

Common Name

Roundleaf greenbrier, Common greenbrier, Common catbrier, Horse-brier, Bull-brier

Photograph by

E.M. Kittredge
Return to search
All rights reserved. For image use permission, contact [email protected].